FRIDAY, OCTOBER 13, 4:30 PM – 7:00 PM:  SOUP FOR THE SOUL Dinner.  Includes soup, bread, dessert, pop, coffee, tea.  10-15 different soups to choose from.  Tickets $10.  Children 10 and under $5.  Get your tickets now from SOUL or office staff. 

SATURDAY, OCTOBER 21, 3:00 – 5:00 PM:  FAMILY FUN DAY!  Pumpkin decorating. Bring your own pumpkin so we can decorate them together!
FRIDAY, OCTOBER 27, 5:30 PM – 9:00 PM:  YOUTH at Howell's Pumpkin Farm.  We will car pool from the Church.  Friends are welcome to join us.  Cost is $23 plus your food or pumpkins.  Plan to eat supper before.  Dress warm and bring a small flashlight for the maze.  Please let Louise (905-329-8579) know your intentions before Sunday, October 22.
SATURDAY, OCTOBER 28:  SEMINARY HARVEST DAY at Concordia Lutheran Theological Seminary (470 Glenridge Ave.).   The Niagara Area Lutheran Choir (Carole Pink, Director)  will present a Reformation Concert.  Registration including lunch is $13.  Deadline for registration is Friday, October 20 by mail only. Seminary Guild membership is still $5.  For further information and registration forms, please se Seminary Rep, Naomi Hohnberg.
SUNDAY, OCTOBER 29, 2:00 PM:  PASTORAL CALL MEETING.  Please come and help mold the future of your congregation.
TUESDAY, OCTOBER 31, 7:00 PM:  Niagara Circuit Reformation Service.  Grace Lutheran Church (213 Linwell Rd.).  Sermon by Dr. Harold Ristau, Assistant Professor, Concordia Lutheran Theological Seminary.  Special Music by Choristers of Niagar Circuit Congregations.
FRIDAY, NOVEMBER 3-SUNDAY NOVEMBER 5:  EDLYA YOUNG ADULT RETREAT at Christ Lutheran.  Details and registrations at www.edlya.ca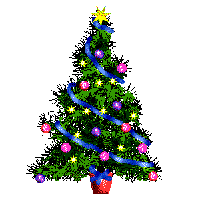 SATURDAY, NOVEMBER 25, 9:00 AM – 2:00 PM:  CHRISTMAS BAZAAR.
SUNDAY, NOVEMBER 26, 4:00 PM:  FAMILY FUN DAY!  Christmas Tree decorating and Pot-Luck Dinner (Please bring your favourite dish to share).  Coffee, tea and juice provided.  Adults will meet upstairs to trim the trees and decorate the Church.  Children will be entertained with crafts downstairs.