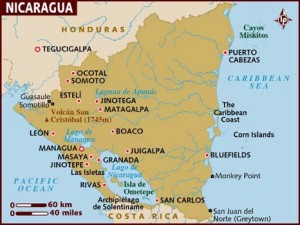 Christ Lutheran Church is active in a mission in Nicaragua. Through the generosity of the congregation and the help of her members, Christ Lutheran Church has built a Lutheran Church in the city of Matagalpa and  a second church in the city of Jinotega. We also collect money to fund feeding projects at elementary schools in the area.
If you would like to help, please direct your cheque to Christ Lutheran Church, 140 Russell Ave. St. Catharines, L2R 1W1. Designate it for the Nicaragua Mission.
If you have questions, please contact Rev. Kuenzel or Frank Parkhouse (Chairman of the Nicaragua Coordinating Committee). Both can be reached through the church office (905-685-8294 or sr.pastor@christlutheransc.ca).
If you are interested in getting involved in the Nicaragua mission please contact us and we will direct you to the Nicaragua mission committee for further information.

http://nicaraguamission.ca/wp/