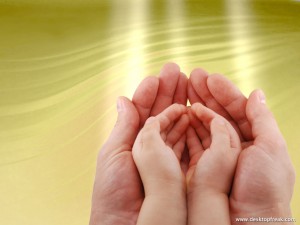 Are you a mother with a toddler(s) looking for some social interaction and a break from your everyday routine? Or are you a father or a grandparent looking to spend some quality time with your child? If so, come on out and join us at our Precious Moments program. Deaconess Louise leads a small group of parents/grandparents and toddlers through a morning of fun Christ-centered activities, every Tuesday morning during the school year, from 9:30-11 A.M. Allergy safe snacks and refreshments are provided and everything is free!
"God's fingerprints are everywhere just to show how much He cares…"
We invite YOU and your "little one" to join us Tuesday mornings from 9:30 – 11:00 a.m. in the church nursery for a wonderful time of Christian learning and sharing.  Together we play, read, sing, laugh, eat and create, giving glory to God in all we do.
We hope you are able to join us soon! 
The door is always open & the coffee is on!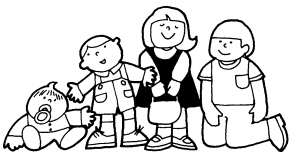 For details contact Louise at:   lgondosch@yahoo.ca